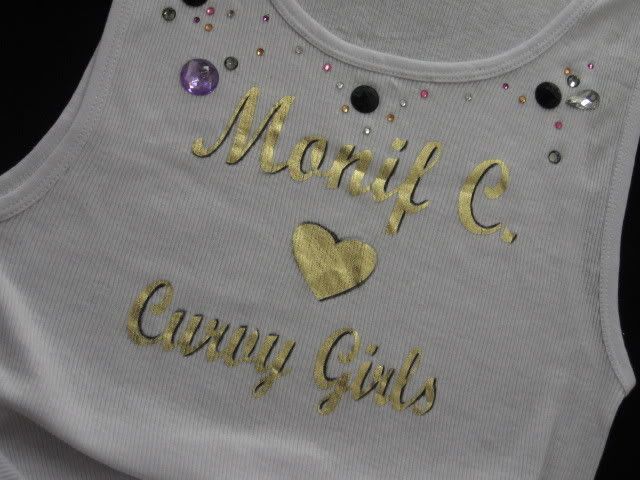 and other important truths…
Seriously, I think I may hate winter. Perhaps 'hate' is a strong word. I think the phrase I am looking for is "a strong dislike for" the winter months. I mean, I am all for a hot chocolate and a warm sweater—I love that eerie stillness that a slow, snow-falling affords us, but the 'cold in my bones', messy, gray-snow effect? I'm good, thanks.
I personally would rather be thinking summer thoughts. So much in fact, that I am off to the Caribbean for a little while in search of beautiful colors (I swear it feels like nature is in hyper-color out there…) and people and perhaps a little inspiration (I may be biased, but my Caribbean girls do it all the way up J ). Oh, and, since we've appear to be fresh out of it in NY tri-state area, some heat.
Before, I go, for the Monif C girls that must consider her sheepskin boots in lieu of a sandal, or her gloves and coat instead of a sleeveless shift, I bring you visions of warm looks. Enjoy….
She looks kinda fire-y to me in that golden convertible dress with bright Red accessories; I love it and love that strapless mini-dress wrap…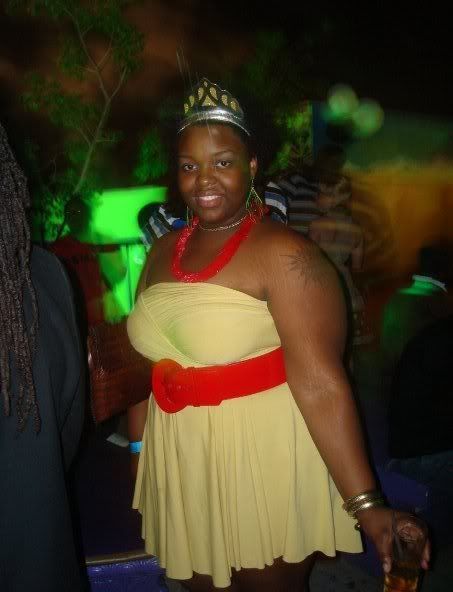 Later, at the same par-tay, a friend of our golden girl, does a new wrap and new color of the same convertible. PS. Love that keyhole look; one of my faves for sure. Just the right amount of decolletage goes a look way!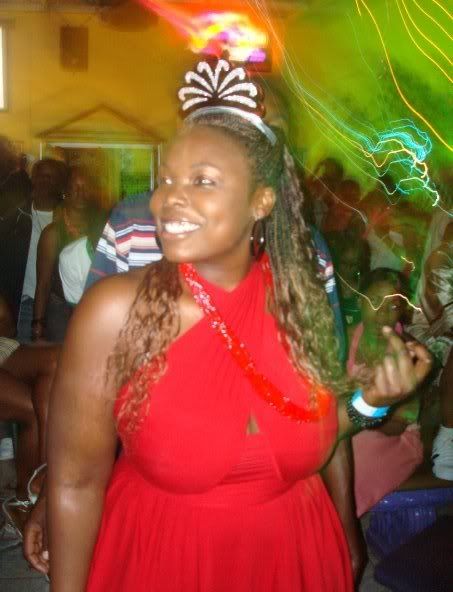 Did we catch this Monif C Girl mid-dance move?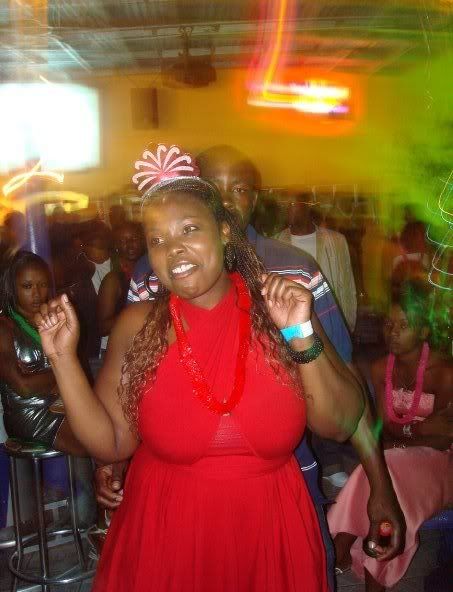 Update: After careful consideration, it appears as though this picture may have been taken while our Monif C Girl was directly in the middle of a rotation of the "Cabbage Patch," a famed dance move from the mid-90s that ALL of us remember doing at least once (don't leave me hangin, ladies…). While we can't confirm or deny the statement for, given the arm placement and the sheer joy on our girl's face…I mean, I think it's a safe assessment. She has this writer's full support, as she (I) have been known to break shamelessly and publicly into many a 90s dance move.
"Sunshine on a cloudy day" is the first thing i thought when I saw this pretty lady rockin the grey convertible with yellow accesories. Well played, indeed.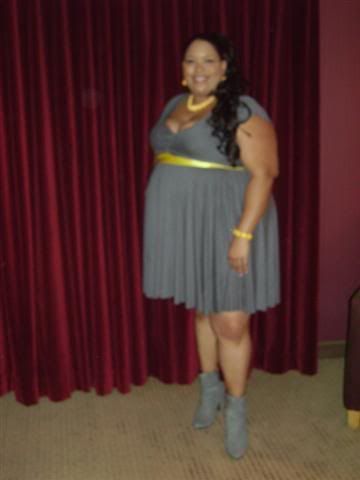 I am not ashamed to say that I am envious of these ladies and their apparent lack of need for bubble coats, or scarves or space heaters. If looking at these pictures made you yearn for a warmer climate, or a fabulous, seasonless, endlessly versatile dress consider this as an important FYI…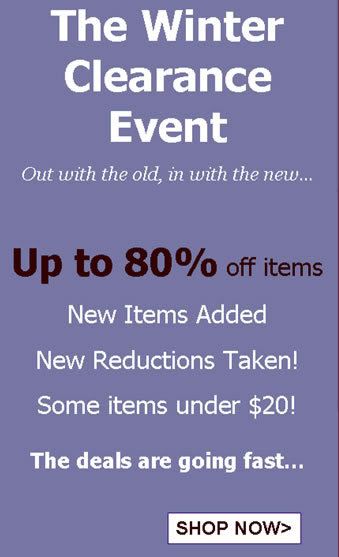 And yes ladies, that does include the Marilyn Convertible Dress, now 80 percent off and only $75.00! Get one while we still have a few left!
Stay Curvy…(and warm, sigh)
Monif