Lusting…. MUST.HAVE.NOW
side note, I'm packing for New Orleans! If you are going to be in N.O. this Saturday, come by Voluptuous Vixen Boutique, 818 Chartres St, New Orleans for my shopping event from 11am – 6pm! Email rsvp@monifc.com for details!
back to Lusting…as I have said before, if you work at Bergdoff, Saks, Neiman, or Louboutin, EMAIL ME info (at) monifc.com…I'm serious….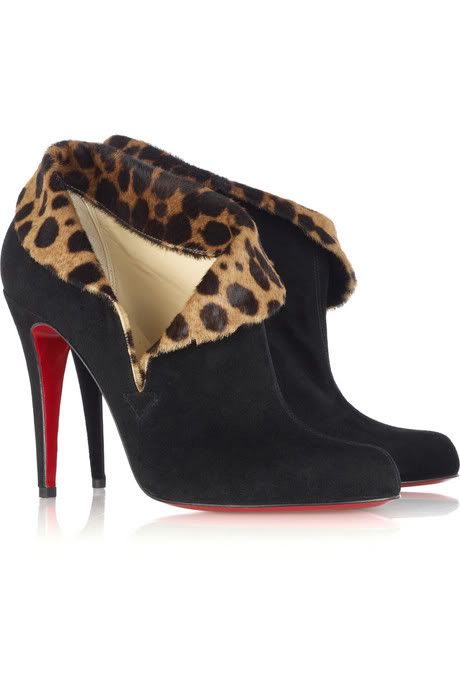 Christian Louboutin Charme 100 suede ankle boots

Giuseppe Zanotti Cut-out shoe boots


Christian Louboutin Robot 120 ankle boots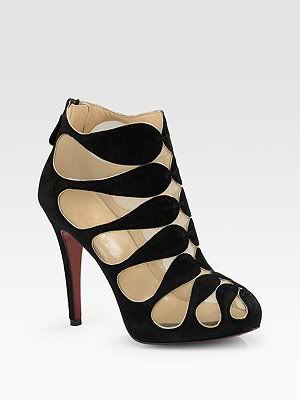 Christian Louboutin Circus Suede & Net Ankle Boots
drool…
Full Figured Fashion Week took place this weekend and it was AMAZING! I was truly honored to be a part of the show. Whenever Gwen Devoe and her team call me to do a show, I am always there. I salute Gwen for having the courage to take on such a big undertaking and she definitely stepped to the plate. Here are some pics from behind the scenes and from the runway!
Oh and I debuted my new hair cut! Short for the summer!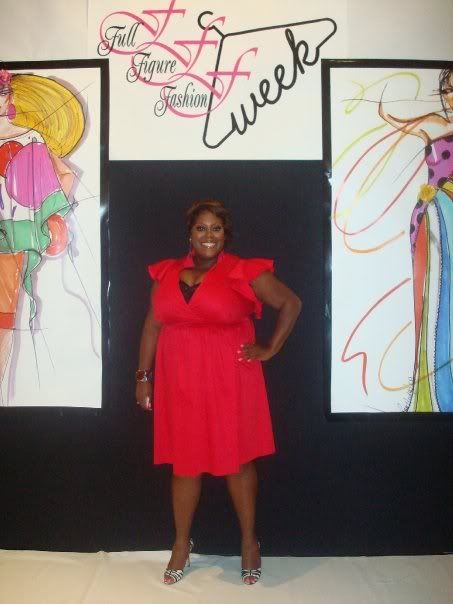 So everyone thought my bra showing was a good look, so I left it open, don't know if I'd do that again
. "Elaine" Red Ruffle Dress, my sexy Zebra Manolos!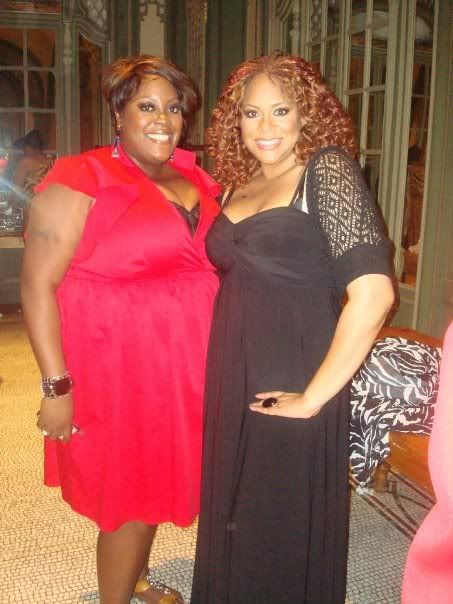 The host Kim Coles and I!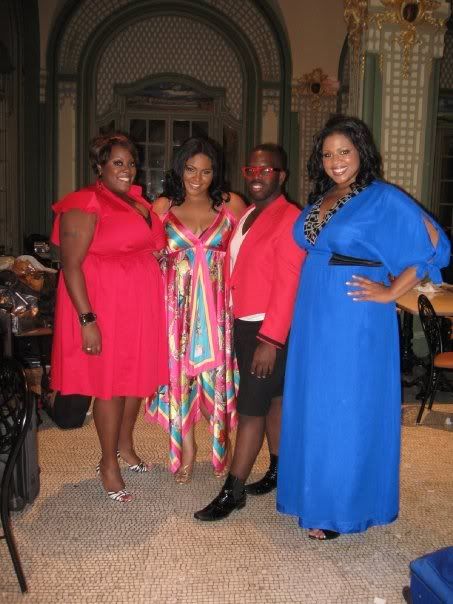 Brandon and I with some of the models from the show
Kim Coles again!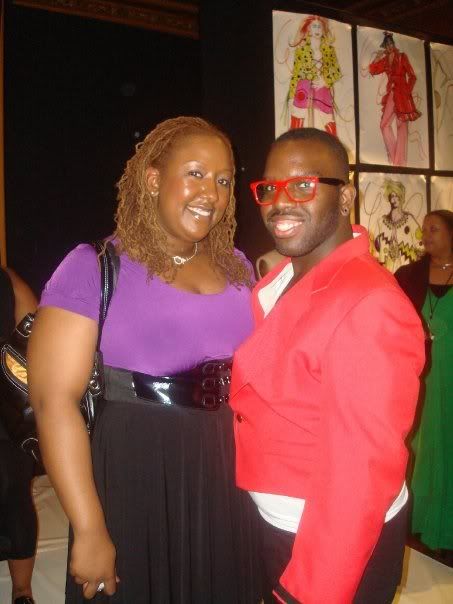 Brandon and one of our best customers Jazmine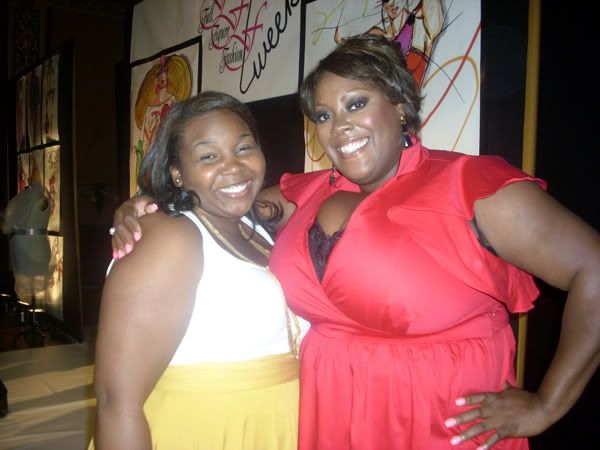 />
Adrienne in her yellow convertible dress wrapped as a skirt and I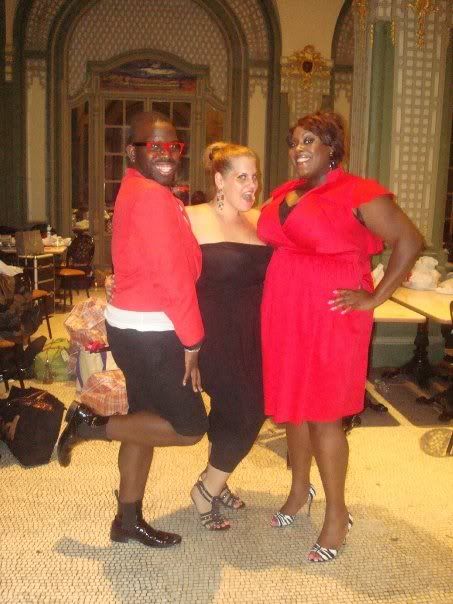 The 3 Muskeeters! Just realized we are color coordinated, great minds…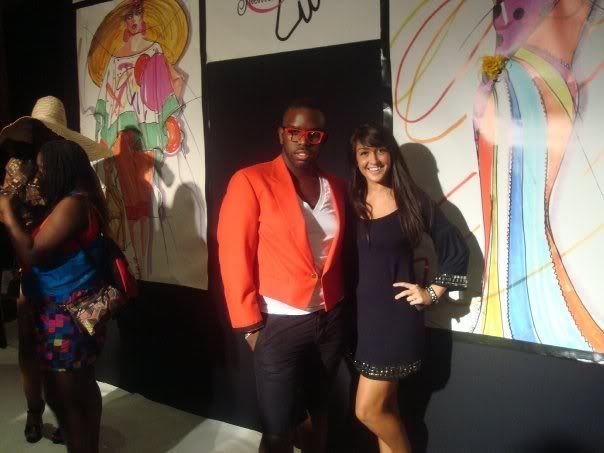 2 Best Assistants in the world, Brandon and Gillian!
My intern Theresa in her teal convertible dress!
Here are some pics from the runway! A mix of Summer and a sweet Fall preview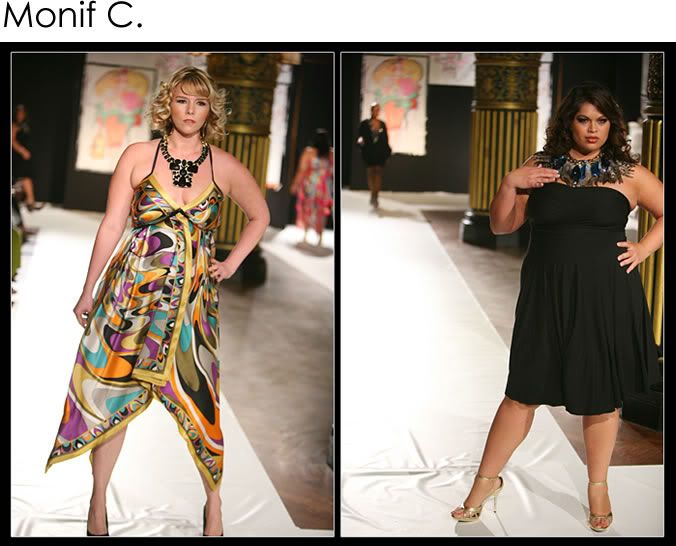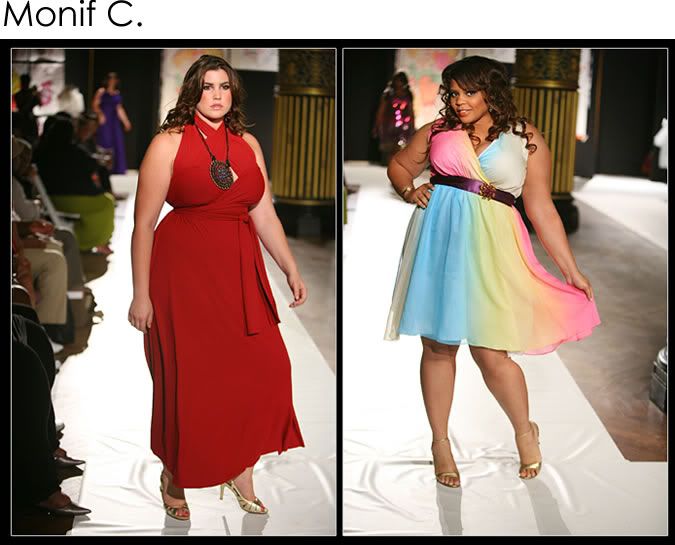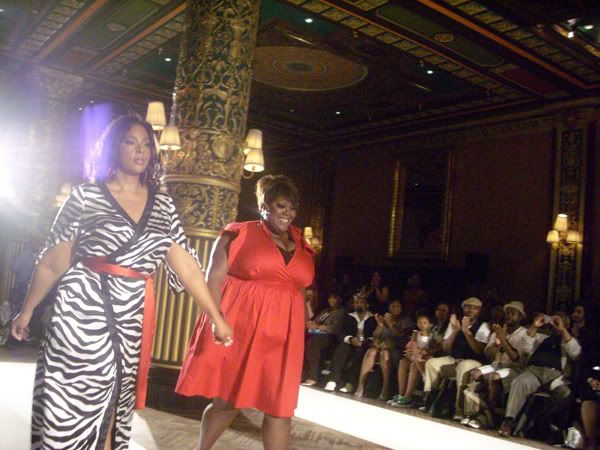 Click here to see more of Monif C. at Full Figured Fashion Week! There were 9 designers in the show (I think), so our pictures are from 218-275.
Monif C. was recently featured recently on the French blog, Vive Les Rondes! Although I can't understand a word of it (LOL), it seems like they love the new collection! We've even gotten some new orders from French customers, so we love that! By the way, who can send me some macaroons and chocolate croissants to the states??
Thanks so much for the spotlight!