In my best Biggie voice "I'm going going back back to Cali Cali"…or in my best Tupac voice "California L-O-V-E!!!!"…bet you didn't know I had a Biggie and Tupac voice in my arsenal…LOL
All jokes aside, I'm off to Cali for my Los Angeles Shopping Event, so I'll have lots of pics and stories to share when I get back.
Adios Amigos!
In the meantime, if you aren't my friend on Facebook or following me on Twitter, GET IT TOGETHER!
I can't remember who put me on to the Manfatten Project, it may have been Xtina from Musings of a Fatshionista or Gabi from Young, Fat, and Fabulous (both girls recently did really great posts about Monif C., so check out their links), but I think this is an AWESOME blog! Basically it's street fashion candids, but ONLY of plus size women (I don't know if they have men, I just saw women). I am so in love with all these new bloggers and site promoting positive images of curvy women, and I hope you check them also.
Here are some flicks from the blog. All pictures from the property of Manfatten Project, I am just showcasing them here for you all to see! Check out the Manfatten Project for more pics!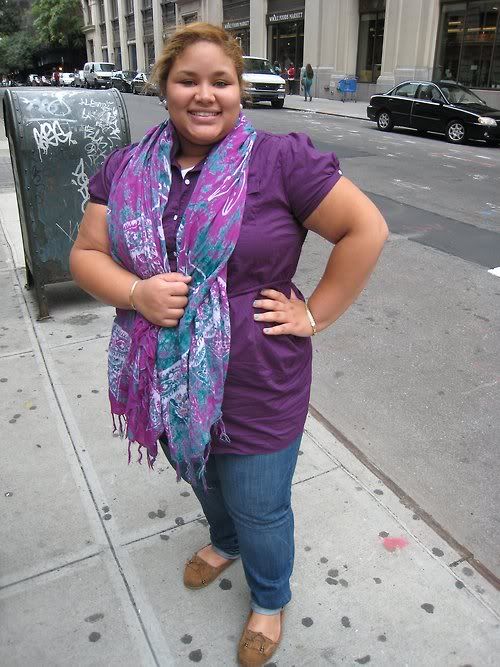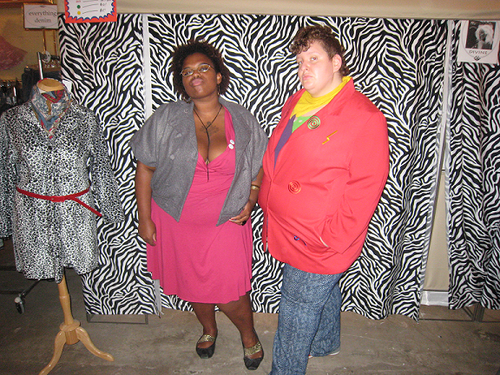 This last pic is of Taueret and Glenn from over at Redress, a great plus size vintage store in Brooklyn owned by my buddy Deb!