So last Wednesday, Brandon, my preggers cousin Pamela, and I went to the Manolo Blahnik Sample Sale at the Warwick Hotel courtesy of one of my bestestestestest customers Steffany!
So the doors opened at 9am, but Steffany warned us to get there very early like 6am. I couldn't find the strength to hustle myself out of bed that early, so I sent Brandon ahead of me to get a good position. Brandon got there about 7am and said there were about 30 women ahead of him so I already knew this sale wasn't a joke.
Sooooooooooooo, fast forward to 9:30am when I show up, LOL, Brandon had the entire section of size 42s already sequestered and picked out 3 pairs that he knew I would love (I love my personal stylist/assistant/bestboyfriend).
Now, here's the kicker, each pair of shoes cost ……………………………………….……………. wait for it ……………………………………………… $100 a pair. Um, yeah, no jokes, here's a pic of the price list

Thank goodness I didn't see any skins or boots I wanted, so I got a great deal on my 4 pairs.
Here are some more pics from the sample sale: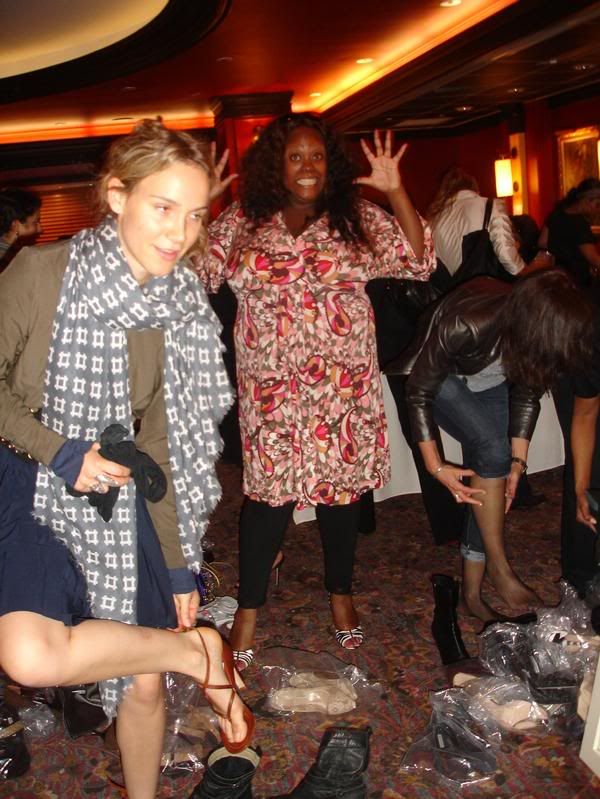 The madness! Oh, and I'm wearing one of the pairs I bought, black/white zebra print pumps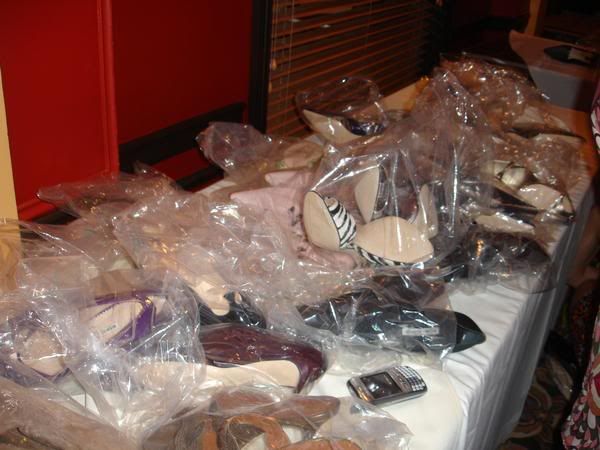 Shoes, glorious shoes!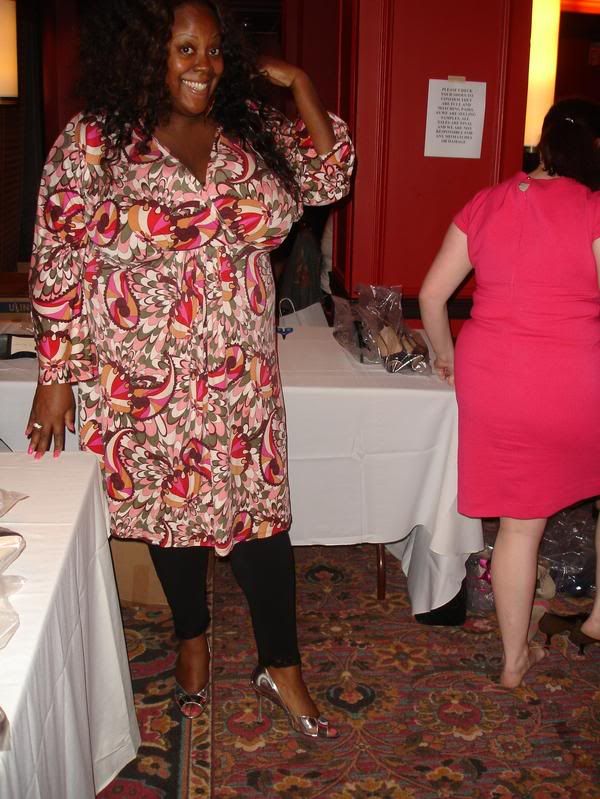 Shoes make me happy

Another pair I bought, silver metallic leather pumps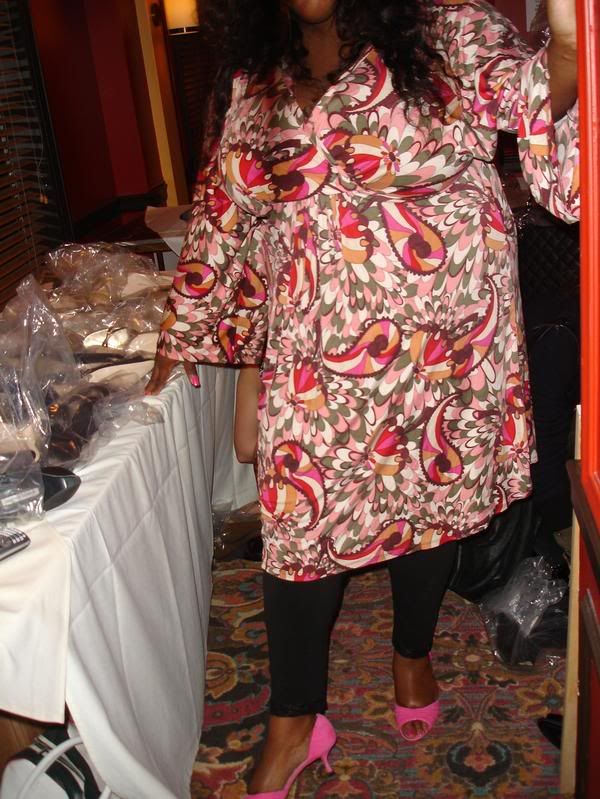 Another pair, pink suede kitten heels, I got these for myself and bought my sister a matching red pair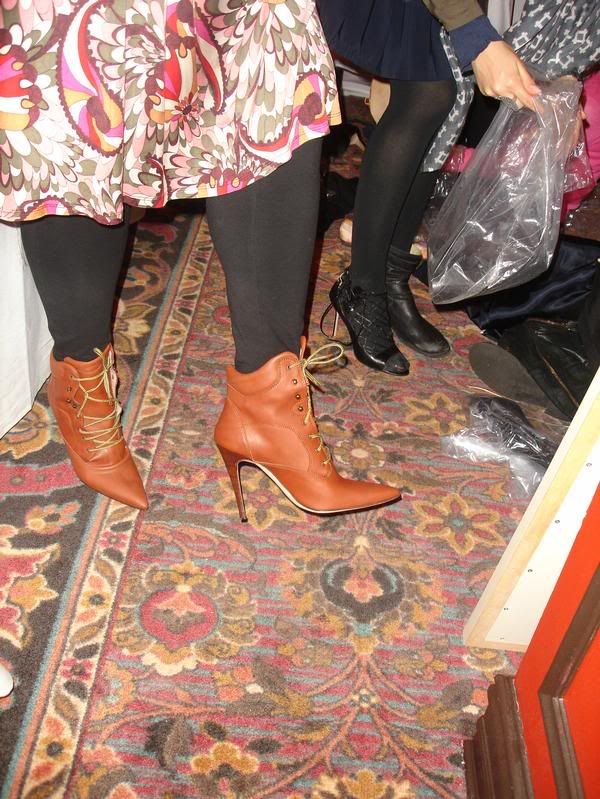 Don't these remind of you Jay-Z & Beyonce "03 Bonnie & Clyde" video?

Pamela, 9 months pregnant but still buying shoes and me with our damages
Till next time