You are Invited to the Curvy Girls At Sea Cruise INFO SESSION!
This Thursday from 6 – 8pm in our NYC Showroom! Come find out about Ripping the Runway in our Fashion Show on the boat, met the women AND MEN attending the cruise, find a roommate, or just get more information on this great cruise vacation! RESERVE your spot with only a $200 deposit due March 16th!
Hope to see you there! Spread the word!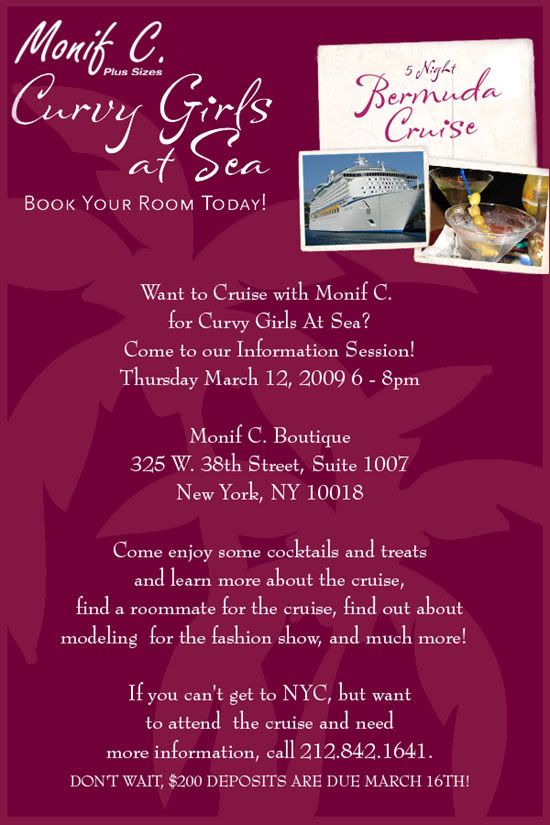 Leave a Reply