A few of our customers have been sending in pictures of themselves in Monif C. dresses during holiday festivites, so we wanted to show them some love and post them here. If you've got a pic of you in a fabu Monif C. frock, send it over to monif (at) monifc.com, we'll be sure to post them here!
One of my best customer Samantha from beautiful Puerto Rico rocking a vintage Monif C….I think we did this "Goddess" dress back in 2006, I can't even remember.
Trudi (from Jamaica, this must be the international edition of customer love) in the "Malinda" dress in electric purple which is actually on sale now for $45.70, click here to order! Trudi is the owner of a boutique that sells Monif C. called Kurvity in Kingston, Jamaica, call (876) 631-3737 if you want information on her boutique!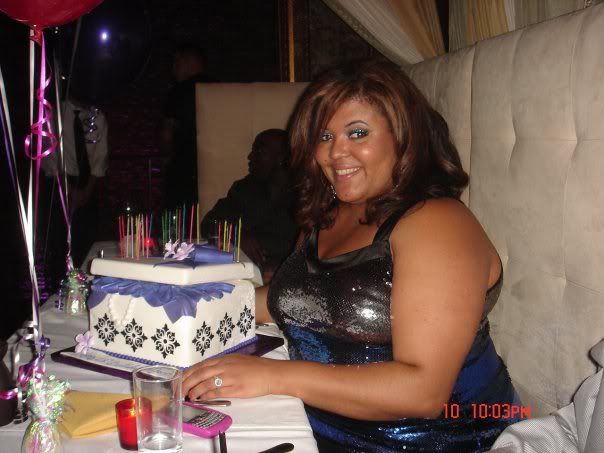 Adhari looks fabu at her bday party in her "Tina" Sequins Dress in Blue!

Keep the pics coming!
Leave a Reply