So I finally got through all the pics from our New Orleans Shopping Event and I have them here for you! Krissy (my sister) and I had an amazing time. I am going to post pics here from the shopping event and I think tomorrow I'll post a few sight seeing shots.
For those that don't know, I was invited by the Voluptuous Vixen boutique to come do a shopping event there during Essence Music Festival which is an amazing festival that gets about 200,000 people every year. This year Beyonce, Lionel Richie, John Legend, and a host of other stars performed during the 3 day weekend event!
Jaclyn and Erin from Voluptous are fantastic and have one of the nicest plus size boutiques I have ever seen! So if you live in NOLA or are visiting, definitely check them out @ 818 Chartres Street, and you'll be able to get your Monif C. goodies and much more!
Enjoy the pics!
Before Monif C., I would have given my right arm to walk down a street and see a sign that says Voluptous Vixen! Girls, there's fabulous stuff out there, you just have to search high and lo!
Customer Shots!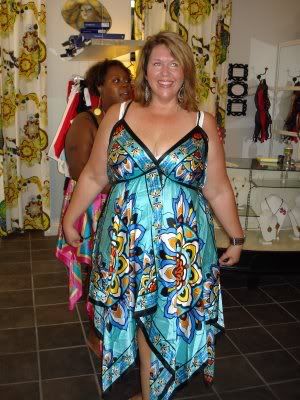 My mother is probably going to kill me when she sees me wearing this dress with a cami, but I'm busty and I wanted to wear this dress dang-nabit! Some of the girls thought it was a good alternative to finding a strapless bra, so there Mom!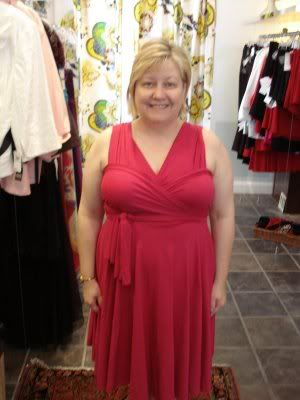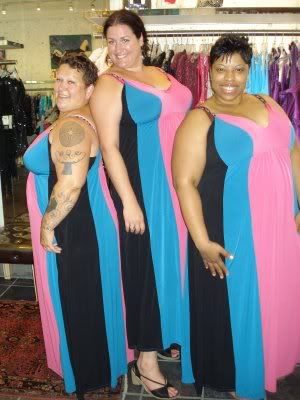 Introducing the newest girl group – "The Curvettes!" LOL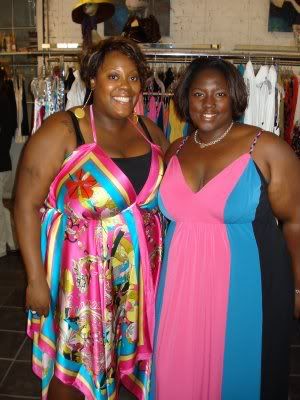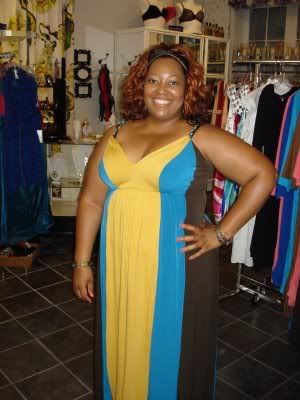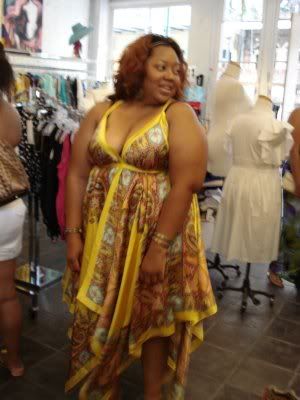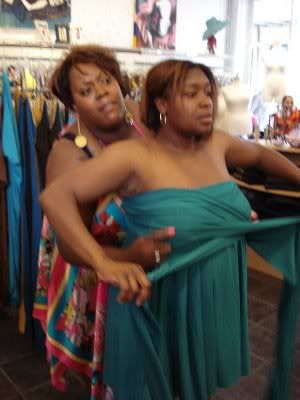 I must have wrapped about 100 girls on Saturday, yall wore me out!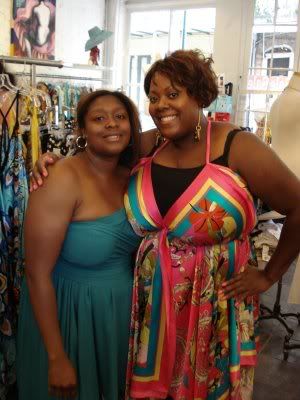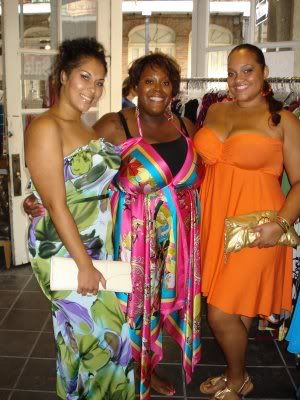 So this is how these 2 lovely ladies came in the store (very beautiful already!)
But when they put their dresses on, they were like, bag up those other dresses, we are wearing these out!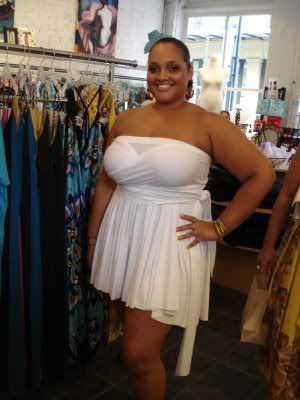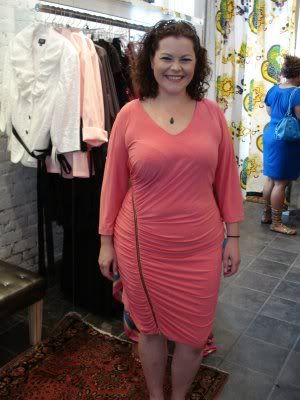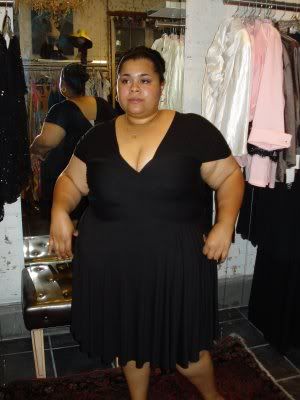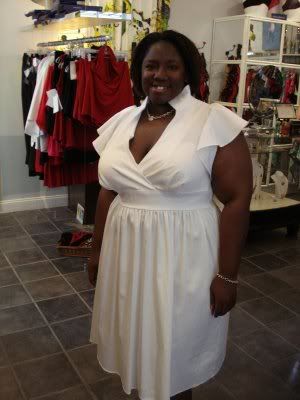 So this is the beauty of the convertible dress, Jaclyn is a size 26, the lady in the middle is probably a size 10-12, and my sister is a size 6, and they ALL have on the same exactly dress, just diff colors and diff. lengths (short, long)
The owner Jaclyn and I
Krissy had to change because someone brought the black convertible dress right off her back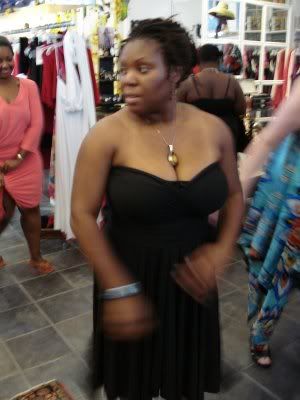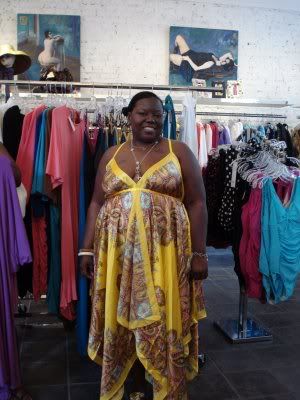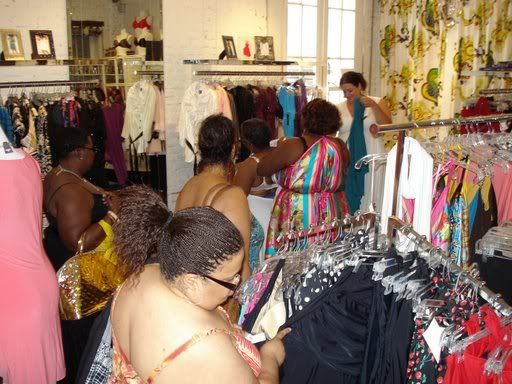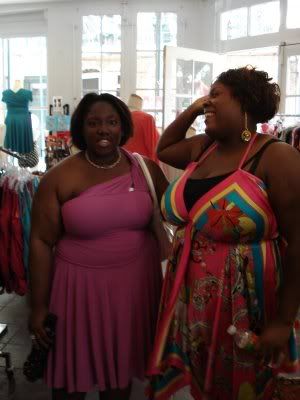 Vintage Monif C.! Well not quite, but this customer had on a convertible dress from maybe a year or two ago in a lilacy-pink.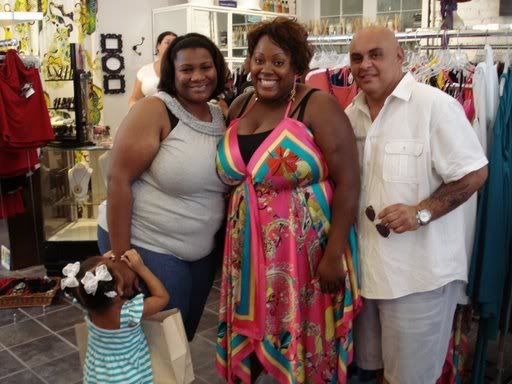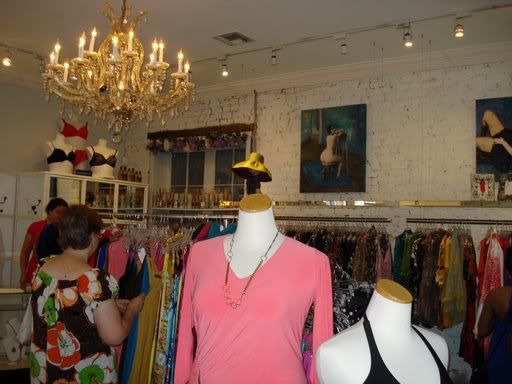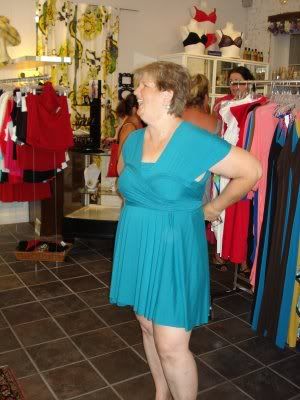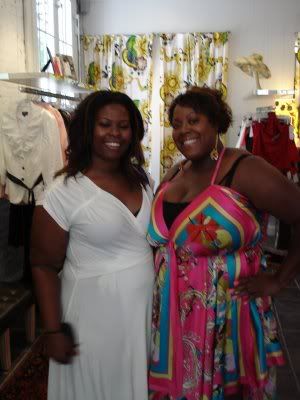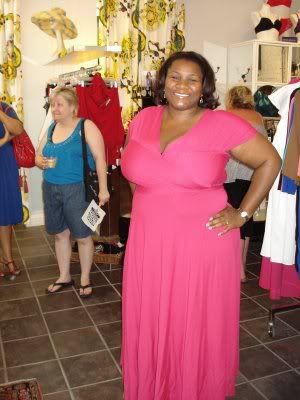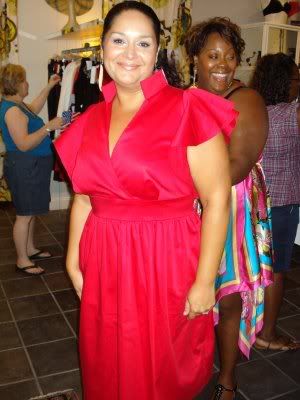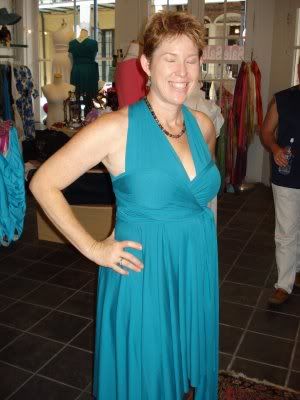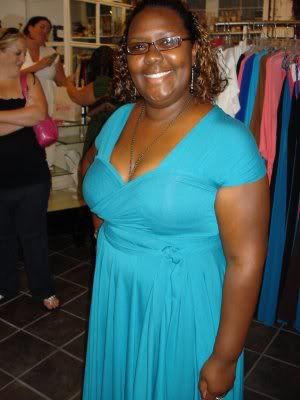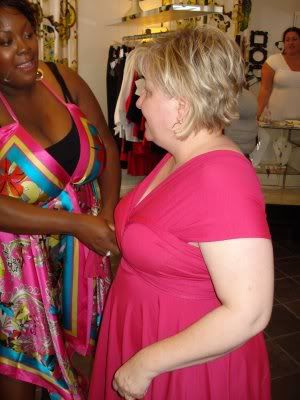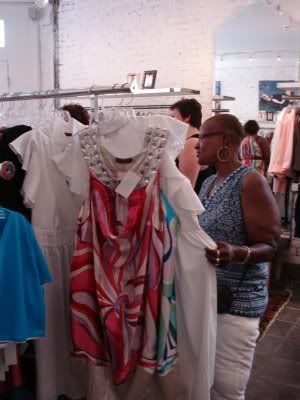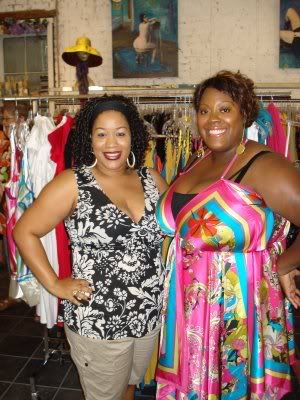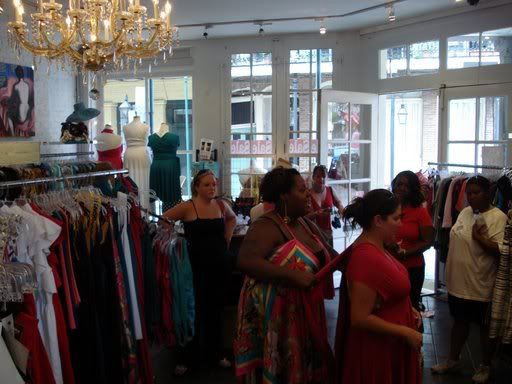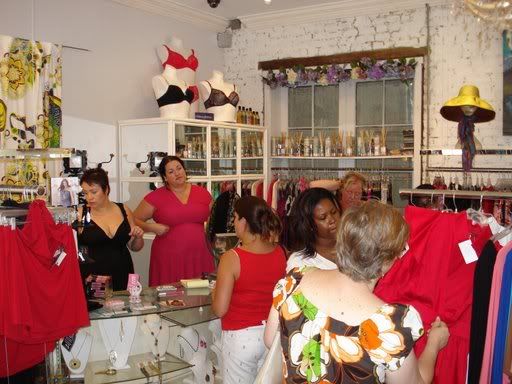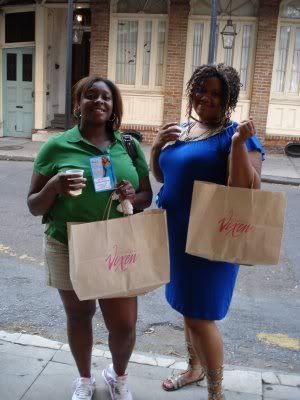 See you at Essence Fest next year!!!
Leave a Reply