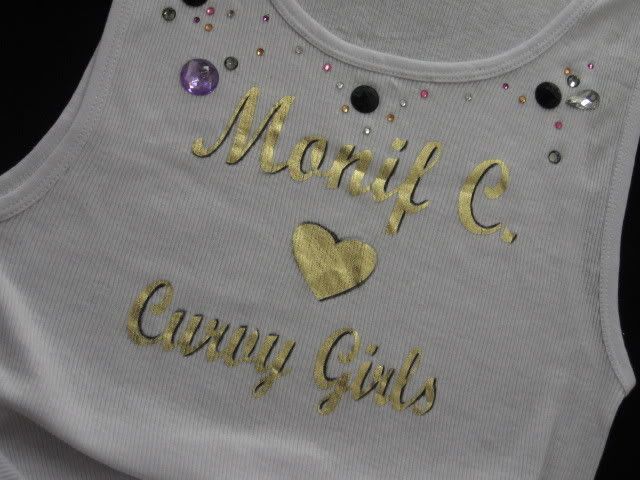 and other important truths…
Helloooo m'dears,
I'm late with this entry, girls, I know. But you must forgive me–The times around the Monif C boutique have been busy ones–cupcakes and champagne don't just find themselves, you know! I have personally tasted each treat you'll be enjoying on Thursday and they are sure to please.
What's happening on Thursday you ask?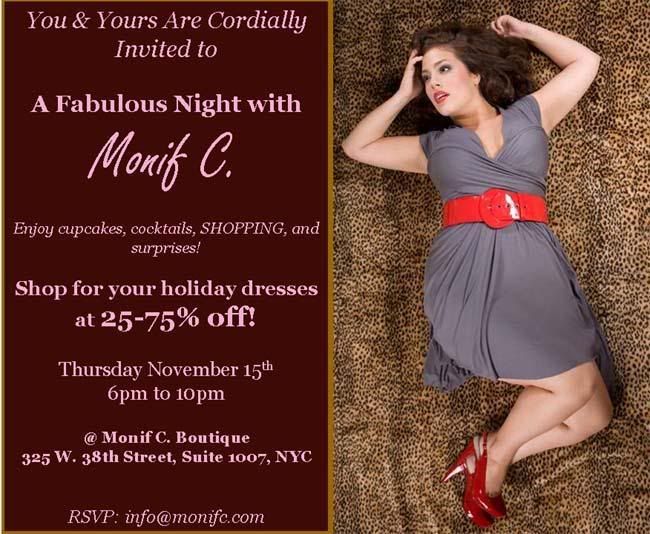 (in case you forgot)!
Meanwhile…
Monif C. girls continue to do Fab things!
Chenese Lewis, is the first woman to be crowned Ms. Plus Size America. Actually, to be exact, she was given their lifetime achievement award for her work as an advocate for positive body images. So technically, she is sort of…ALWAYS Ms. Plus Size America (how omnipresent of you, Chenise), not to mention a sought after actress, model and motivational speaker, author and entreprenuer.
So during her, umm…'free time' (riiight), Chenese and her associates developed the 'Flawless' Calendar. The first of its kind, 'Flawless' features the work of curvaceous models, sized 8-22, from various ethnicities. So how fitting that the enterprising, vivavacious and fab Chenese would rock a dress that claims many of the same qualities to the Flawless Calendar Launch Party!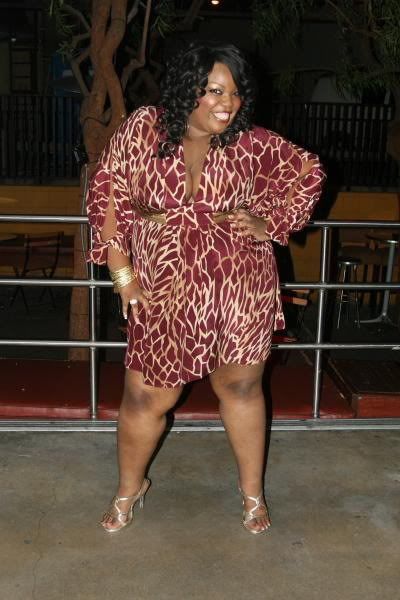 Chenese wears the Ashantia Dress beautifully….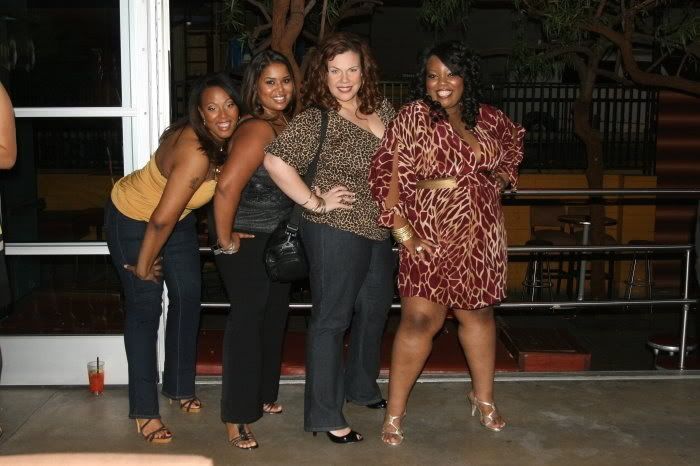 Fab X four: (from the left) co-calendar creator, Jamil Kali, Madeline Figeuroa-Jones and Chenese Lewis clearly hate taking pictures.
Chenese and the 'razzi: Chenese chats it up with a mysterious hand from 'The Insider,' an entertainment news show.
For info on the Flawless Calendar, check out:
http://www.myspace.com/flawlesscalendar
Signing off for now…can't wait to see folks on Thursday (I mean it. I totally expect you to be there)
Stay Curvy,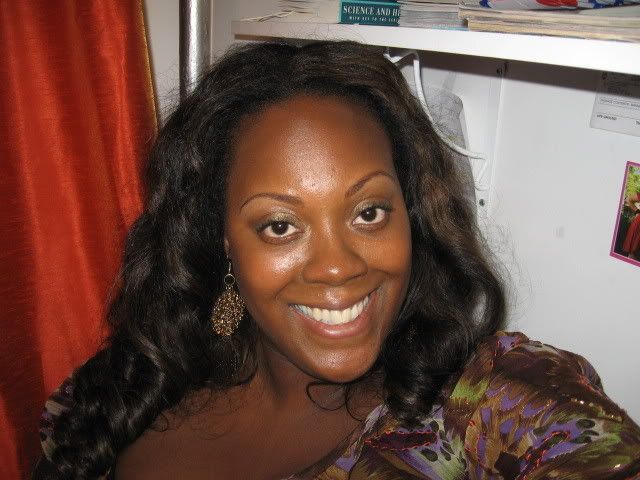 Leave a Reply