Monif C. out and about! Here's a pic of the "big girl dancers" that are wearing the Monif C. "Marilyn" Convertible Dress in Cobalt Blue on the "Monique" Show on BET! Don't side eye me about the picture of my TV, LOL…I'm still waiting on the producers to send me a good copy of the show. But no worries, this is not the first you'll see of the convertible dresses, the dancers will be rocking the dress in red, blue, and purple in upcoming shows!
By the way, the purple short "Marilyn" Convertible Dress is SOLD OUT, so if you are ordering convertibles, move quickly, red is almost gone also.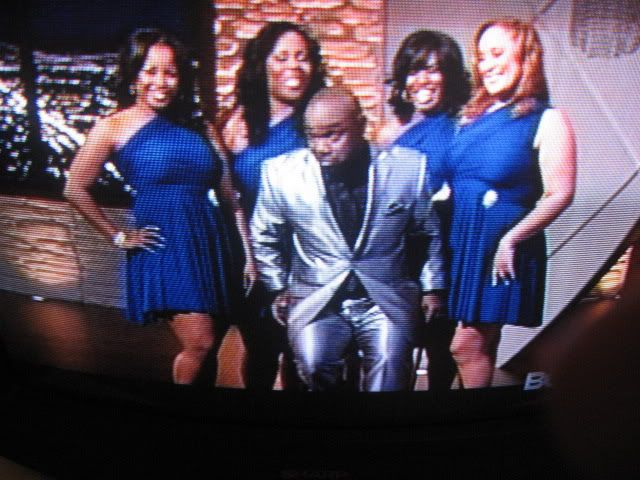 And here's Frenchie Davis from American Idol in the "Liza" Cobalt Blue Beaded Silk Maxi Gown!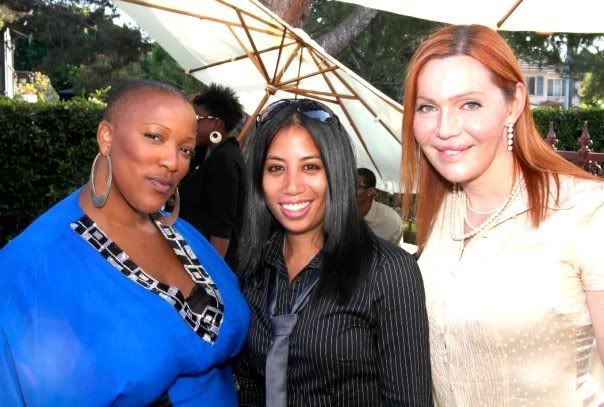 Leave a Reply