For our Vancouver customers!
DuJour Boutique, http://www.iwantdujour.com, carries the Monif C. line in Vancouver Canada and Klay the owner recently sent us these pictures of the convertible dress promotion in their store.
If you are in Vancouver, be sure to go check out his store:
DuJour Boutique
628 Abbott Street, Vancouver, BC
604-688-3524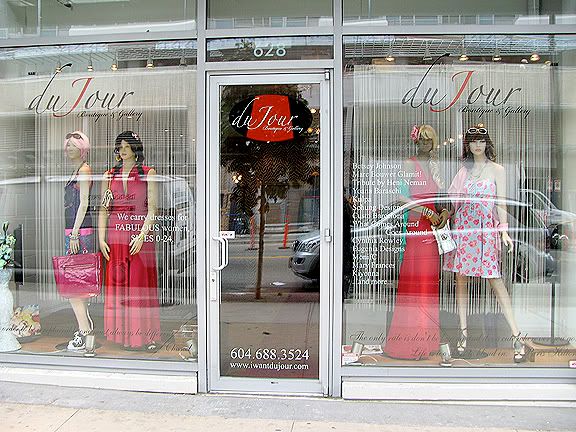 Klay told me his mannequin is called Anna Nicole, LOL…shouldn't she be blond then?
Leave a Reply