So you all know that about 8 months ago I started a section on this blog called Plus Size & Fit to show that you can be plus size and fit. It's not about weight loss or dieting (I can't stand those concepts although I don't fault anyone if that's their thing), but about loving your body and making it as fit and fabulous as it can be. And trust me you can be plus size and just as fit and fab rocking your Monif C. with your 4 inch stilettos walking in the room like what? LOL
. Side note, I am going to do a post very soon on New Year's resolutions and not beating ourselves up with this lose weight crap, time to embrace what we have. I also read about this pledge on a website called Healthy at Every Size and I'm going to post soon because I would love for all my Monif C. girls to sign this pledge to take a new thought process about weight until the new decade and I hope you all join me. (more to come on that)
Side side note, a really great book to read this New Year's while everyone is driving themselves crazy about weight loss is: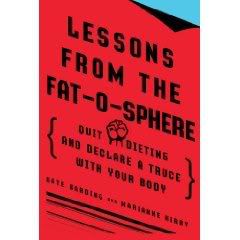 It's by Kate Harding and Marianne Kirby and I'll be reading it on my vaca in Barbados in a few weeks. click here to buy yours on Amazon.
They also have a great blog kateharding.net that you should check out also.
In the spirit of honoring and moving our body because it's the only body we've been given, I want to ask you all to join me and my trainer Aja Davis as well as about 7 other Monif C. customers and join our New Body Bootcamp in Brooklyn.
Here's Aja "spiel" on the program:
21 Day Fast Fitness Boot Camp $97
Get in shape! Move that sexy body! Time to tone those thighs, tuck the tummy and tighten that booty. Improve your overall health and wellness.
Unlimited Boot camp classes at New Body Boot Camp & Wellness for 21 Days with a meal plan included.
New Year's Special only $97
I'll be taking bootcamp sessions with you guys and I hope you sign up. Call 718-403-0678 or check out newbodybootcampnyc.com. Tell Aja I sent you, and I'll see you at the first bootcamp session on January 4th! Leave a comment in the comments section if you plan to join!
Look at Mia Amber Davis, a regular model here at Monif C., on the newbodybootcamp's website. She's actually the one that told me about Aja and I love her for it.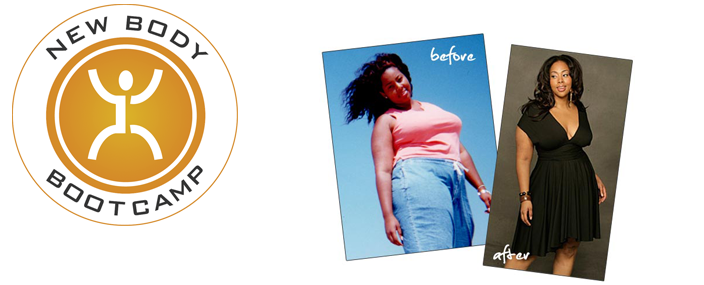 Please ignore that pic of me on the site please and thank you…
Leave a Reply