This is what I ate last night in Barbados: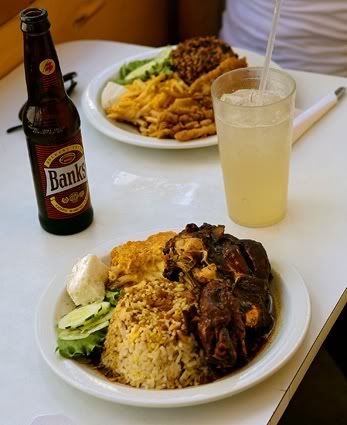 Well, this isn't a pic of my actual plate of food, but I saw this picture in the LA Times just today in an article on Barbados and thought, oh shoot, that's exactly what I ate last night!!! Well I didn't have the Banks Beer (can't stand beer), but rather a Frutee and a Twist…if any of you can tell me in the comments section what a Twist is, I'll give you a Monif C. gift certificate!
Check out the article here. Love that Zagat is calling my little island the Culinary Capital of the Caribbean!
Leave a Reply